Doctors
---
At Singleton Doctors, our doctors have extensive knowledge in their field and are committed to provide quality service. We look after each patient with great detail.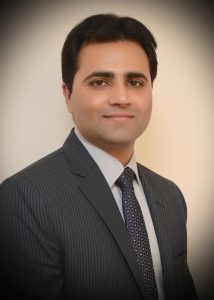 Dr. Muhammad Akram
Dr Akram is our principal GP and Fellow with several years of experience at Singleton Doctors. Before settling in Singleton, Dr Akram worked at Shoal Haven Hospital in 2011, spent some time working in emergency medicine in Sydney in 2012, and then headed out to Kalgoorlie for a year in 2013. Since 2014 Dr Akram has been busy working at Singleton Doctors and busy raising his young family. Dr Akram performs Skin Checks, Cryotherapy, Biopsies, Ear Syringing with interests in Family Medicine, Critical cases and Crisis Care.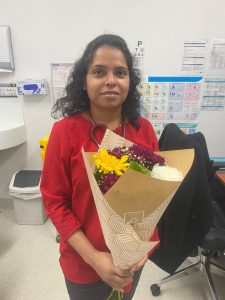 Dr. Anujala Athiththayan (Dr. Anu)
We are excited to welcome Dr. Anu to Singleton Doctors. She started in April 2022 and she is now taking on new and existing patients.
Dr. Anujala worked previously in hospital in Sri Lanka in general medicine, general and acute surgery. She then worked in Maitland and Belmont Hospital. She has now decided to join the general practice community and expand her knowledge further.
Her hobbies outside of work include reading books, listening to music and travelling.
Dr. Usman Niaz
Dr. Usman joins singleton Doctors as a full time doctor. He has recently moved to the Hunter Valley from country Victoria. He is experienced in many areas and has a speciality in skin excisions. He is taking on new patients.
Dr. Asma Ahsan
Dr. Asma Ahsan is a new female doctor to the practice. She started in April 2022 and she is now taking on new and existing patients.
Dr. Asma has worked previously in the hospital system and is now looking forward to dipping her feet into the world of general practice.
Please note that Dr. Asma Ahsan will be away from Friday 29th May 2022 till Sunday 12th June 2022.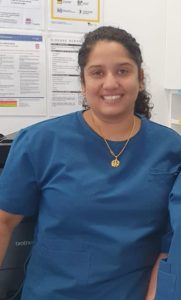 Navdeep Kaur — Practice Nurse
Navdeep has been working at the practice for over 1 year now and has settled in well.
Previously she worked in general practice for a few years in Sydney, before that she was working as a pathology collector. She also is still doing some hospital round shifts to ensure she keeps her nursing skills up to date.
She is available for all your nursing needs.
She is currently completing a chronic disease management course to improve her skills in this area, so she can better assist patients with chronic disease.
Marlo Elms — Dietician and Diabetes Educator
Marlo is a dual qualified Diabetes Educator and Accredited Practising Dietitian and Marlo holds a Bachelor of Nutrition and Dietetics as well as a postgraduate degree in Diabetes Education and Management. Marlo is in a unique position to offer comprehensive diabetes care and is passionate about empowering you to take back control of your diabetes.
Marlo has worked across a variety of settings in rural Queensland, public and private hospitals, community rehabilitation programs, general and specialist private practices. Marlo is in a unique position to offer specialist skills in managing diabetes, in addition to broad clinical nutrition experience supporting people undergoing surgery, or people living with cardiovascular disease, IBS, pre-diabetes, PCOS, food allergies and intolerances, disordered eating.
Marlo is passionate about holistic care and recognises that there are many different factors which affect our physical and mental health. Marlo provides a "zero judgement" space for people, encouraging them to take an active part in shaping their healthiest life yet. To support this process Marlo translates the latest diabetes and nutrition research into easy and simple to manage solutions. Marlo enjoys helping people get off the diet merry-go-round once and for all, achieving sustainable results.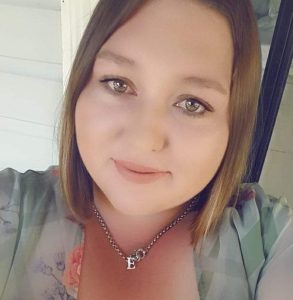 Emma-Louise Bussey
Emma has over 10 years general practice experience in a variety of roles including reception, medical technician, pathology and practice management. She is currently finalising her Medical Practice Assistant training so she is able to better assist the staff and practice with clinical skills.
Cheryl-lea
Training to be a Medical Practice Assistant